Setup: computer sees ME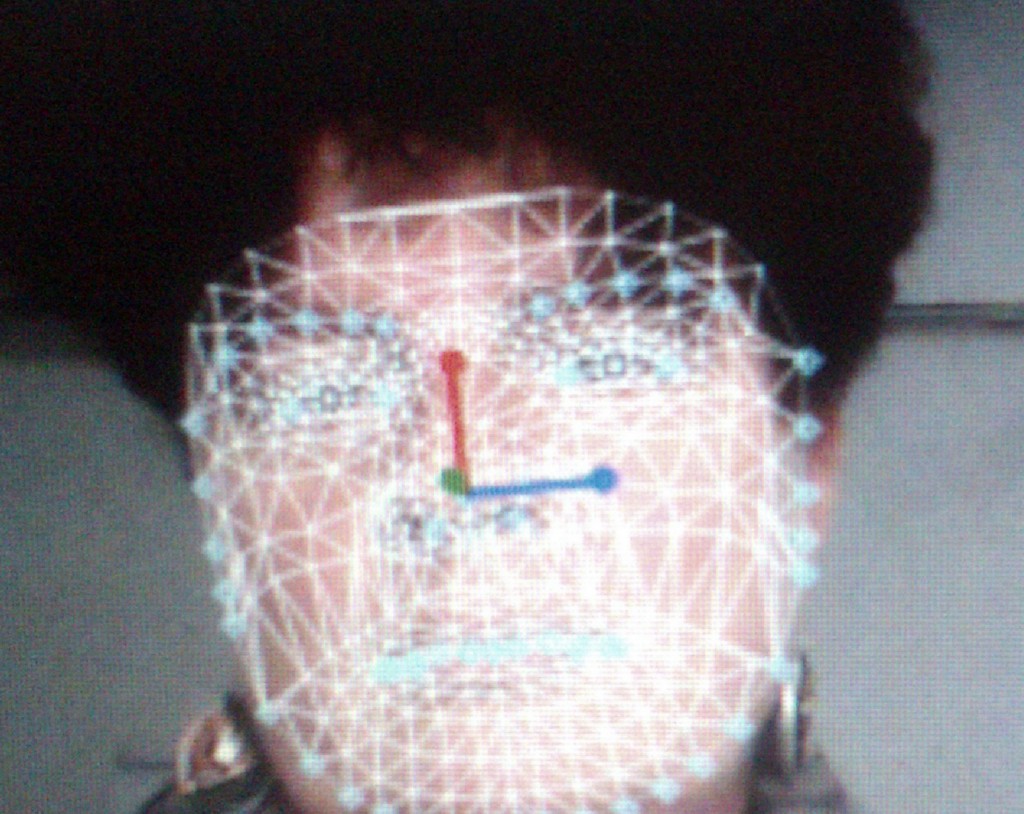 Went to Setup in Utrecht last night, to a mini-symposium titled  'Understanding the New Aesthetic'. All about how computers see humans – interesting! Quote from their site:
The blog The New Aesthetic has been a discussion starter for a whole new and widely spread debate about 'the birth of new aesthetics', or even the beginning of a genuine new art movement. The way computers 'see' our world can result in exciting, unexpected imagery.
Must do  research – New Aesthetic a newby for me. Can talk about the expo at Setup – very very interesting stuff!  Best of show : a work by Krista van der Wilk, who shows how a scanner (the computer's eye) sees our world – literally. She put a scanner in the open air and left it open for weeks. The resulting images are  published as a beautiful book. At Setup she made a selection of prints go  the wall, also beautiful.
Pic above is how a computer sees ME . A program called  FaceReader 4 by amsterdam-based VicarVision and Wageningen-based Noldus tracks my face and interprets my emotions.  The algorithm classified me as male, age 25 – 25,  no beard, glasses, no  moustache, African ethnicity. Better algorithm needed, or new beautician? Although I have to say I have a nephew who for the first 7 years of his existence had me tagged as 'uncle' not 'aunt' …..
Pic above gives some insight as to the algorithm behind FaceReader – the face is divided up into triangles, and eyebrows, eyes, nose length, nose width, nostrils, mouth and shape of face are computed. I guess they compare them to a database?