Bigger, better things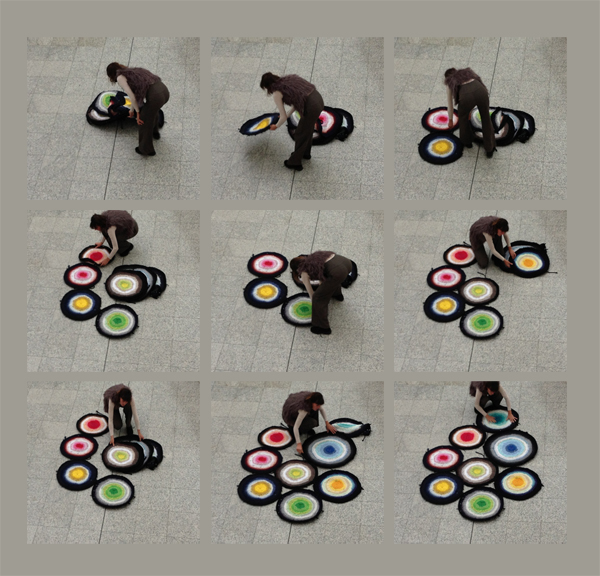 Did another Galaxy workshop yesterday – an open-air one this time, which was Eveline's idea. I love working with her – she gets me out of my shell to try bigger, better things!
We set up the tent that PLAY+ART  so thoughtfully provided on the grass at Frederik Hendrikplein, which is a posh neighbourhood in the Hague. We hoped open-air crochet would attract helping hands – which did not  really happen, as there was very little traffic past the spot we chose. There were a number of pre-contracted volunteers, though, who beavered away at making yarn and crocheting circles!
Before the exercise at Frederik Hendrikplein we tried a few circles out for size at the Atrium, the town hall where we'll be exhibiting Galaxy.  Looks very promising I think! Maybe I need to make the black parts a bit bigger. Worry: how to get hold of enough black T-shirts? Going to the sorting facility tomorrow to try and score some more.