Hit the spot
Posted by Everdien on 7/11/15 • Categorized as All posts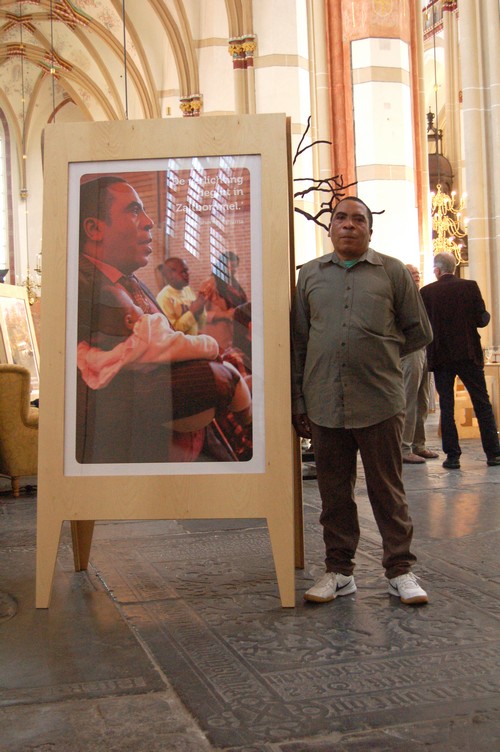 Had the opening ceremony for Hemel en aarde tussen de rivieren this morning.  Our exhibition is presented as part of a triptich named Wat mij heilig is – inspired art in the Sint Maartens-church. Also on show are icons and paintings inspired by saints. For our show, it all came together: listening chairs, touch-screen, cloothy trees, posters . We drew quite a crowd! Pic is Pastor Alphonse Tshuma posing with his poster. Pic below is one of the readers in a listening chair, listening to the sound of her own voice.  Note: take a good overview (tried but haven't hit the spot quite yet).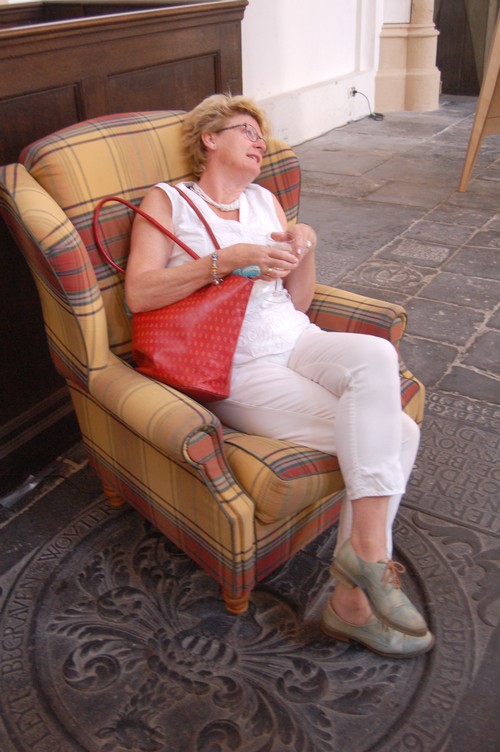 Tagged as: chair, church, icons, opening, paintings, reader, touch-screen, triptich
Comments are closed.