Moved 'Heaven and Earth'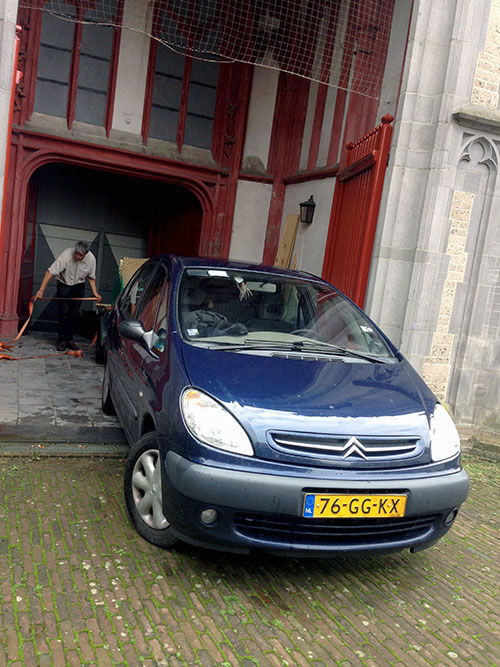 Today I've moved 'Heaven and Earth' – sorry, cheap pun, could not resist. The exhibition moves from the St Maartens Church (above) to the lovely village of Kerkdriel, where it will reside in the local library. Main man and me flexed muscles and applied our spatial intelligence – and lo and behold: everything fitted into one car plus trailer. Took us one and a half hour, which is not bad at all. In the afternoon we will set up again in the forementioned Kerkdriel – won't be the full exhibition but a smart subset, including interactive table, one cloothy tree, one poster display and one listening chair.
Later: move succesfully implemented – everything works as it should. We've created exhibition furniture that looks good both in an age-old church and in a modern library – compliments go of course to Loes Glandorff whose cabinet-making skills were put to good use.