Virtual fingers crossed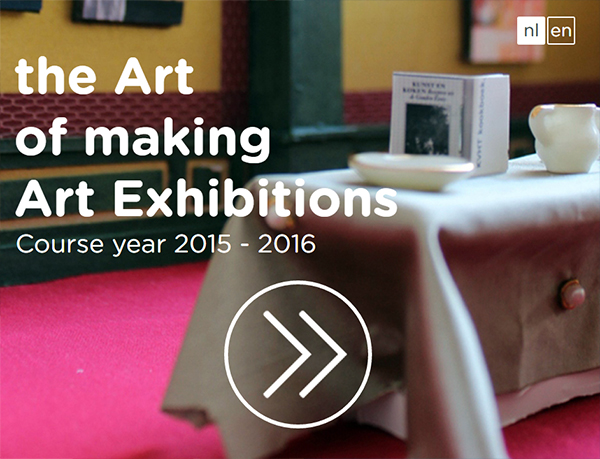 Guess what: I've been picked for this year's team of the Art of making Art Echibitions! It is a training course organised by the Van Gogh Museum, where I went last week for an interview. I was told then that there were a great many applicants. Which is good news for the people doing the selection, of course, not something to encourage ones hopes, So the last couple of days I've been walking around with my fingers crossed – virtually, of course, as I had a great many other things to do. And yesterday afternoon the email giving me the good news came in. Nice!
There are 15 people selected in all, a group that will be supervised by Els Reijnders and Edwin Becker. Els is project manager and free-lance curator, Edwin is chief curator of exhibitions at the Van Gogh. Under their supervision the group will pay weekly visits to exhibitions, meet with specialists in communication, design, financial management and fundraising all over the Netherlands. At the same time, the group will jointly develop an exhibition, so it is very much a learning=by-doing exercise. Which is why I think it is so great!
During the interview I expressed an interest in doing fundraising – which I've done for 'Heaven and Earth' and found to be a knotty subject. It would be wonderful to become a skilled fundraiser – the idea to be responsible for money coming in is more than a little scary as well. Picture above is taken from the website Voordekunst, an online platform where art projects can campaign for funds and where this years group has done very well. Good for them!