Buitenplaats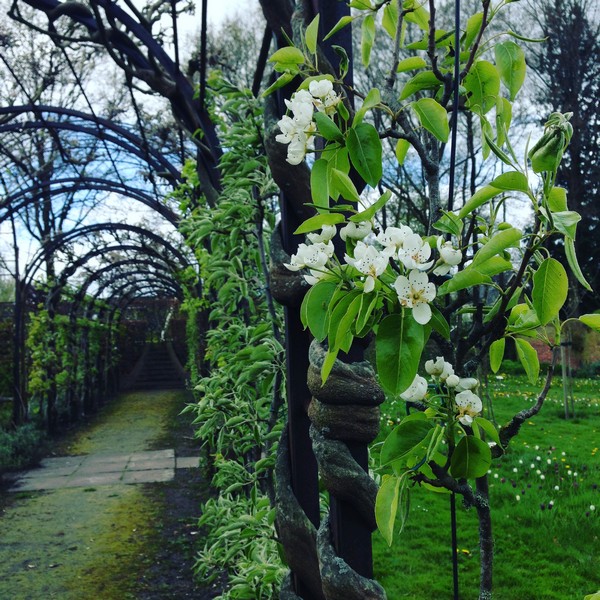 Husband, daughter and I are on a roadtrip to Kopenhagen, where husband has to work next week and daughter and I will spend time on Shopping, Sightseeing and living Slowly. There is no question that I can do Shopping and Sightseeing – even if I am a somewhat reluctant Shopper. The question is if I will ever be able to live Slowly again.
For last week was hectic – even for me. It saw me working on grant proposals for 'HedenHaags' until the dead of night. Fortunately, everything and everyone involved in the process met their commitments, so that I was able to meet a deadline that had become very tight. In the same week I started two new incompany training courses, went to Groningen to visit the Groninger Museum, had a meeting with neighbours about building plans that threaten our privacy, had visitors from South Africa to stay, did maintenance on our sailing boat that we are going to sell and squeezed in some gardening, grocery shopping and cooking. Also some major events in the older kid's lives happened, which consumed a lot of my mental energy.
All in, I think deserved a treat – which was delivered yesterday when we visited Museum the Buitenpost in Eelde. Just south of Groningen city, it is a small museum, brainchild of the van Groeningen family who bought the historic Nijsinghuis n 1971 for one guilder – those were the days……..
They renovated it in style, then saw their backyard threatened by local government who wanted to build an appartment complex between the historic 17th century house and the church that is even older. Fortunately the van Groeningen's convinced the Gemeente that building a museum for figurative art there was a better idea. A much better idea. Then they hired antroposophic architect Albers (Albers & van Hoet) to design an organic building, and studio Copijn to do the garden. It was the garden that was my treat – I've never seen a more elegant or interesting one in such a relatively small space. Heaven!
Fritillaria's in a small apple orchard, spring flowers along a hidden path, water features, a formal pond, and works of art everywhere. Perfect balance between hard surfaces and green, between open and closed spaces. Plane trees trained to an upward sweep – I never thought of that for mine – and the wisteria almost in bloom. Daughter laughed and laughed when I moaned over the wisteria flowers that were literally nipped in the bud by the frost.
I will go back tot his garden for sure. Also I want to see the house when it is open tot he public- it has murals by Matthijs Roling and Pieter Pander that I am longing to see.
By the way, the exhibition they have on now is High winds move slowly by Arno Kramer en Henk Visch. To be visited until juni 25th 2017. Kramer's drawings are underwhelming – better if seen online, which is weird. Visch's sculpture is worth a visit, though.