Undernumbered
So I went to Groningen – my previous blog was written on the train speeding towards the North – to go and talk with Andreas Blühm who is director of the Groninger Museum since 2012. It was an 'the art of' activity, and unfortunately there were precious few of us. Only 5 out of 12 turned up, which is shame-making. We tried to make up fort his by the liveliness of our questons and the shining brillance of our eager eyes, but we were still undernumbered.
Anyway, The Groniger Museum is a gem, the brainchild of  Alessandro Mendini. The words 'of un-Dutch quality' have been applied to it: strangely enough this is Dutch praise. High praise, too. We saw both 'Rodin – genius at work' (mediocre) and  'Hide & Seek, Maarten Baas' (pretty nice). I'm posting a few pics of both below.
As it happens, this blog is written a few days after the event, but again in Groningen. Where I am in transit with husband and daughter, on our way to Denmark for a week's holiday. We went to see Museum De Buitenplaats in Eelde today, which was briliant, and cruised a bit in the southern part of Groningen province, which is much prettier than I expected. We booked a B&B for one night, and will continue on our way tomorrow by way of Boertange, an old fortified town that promises to be picture-perfect, too.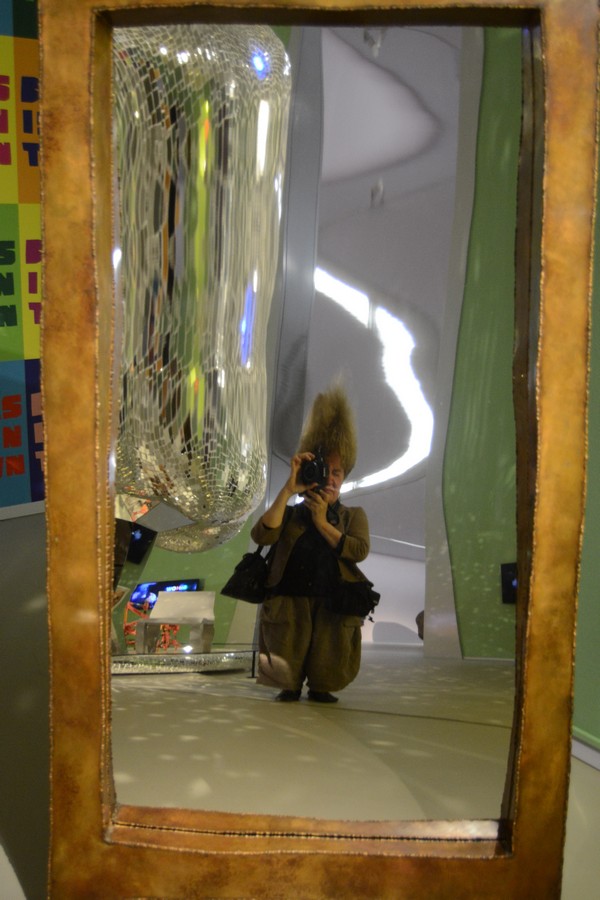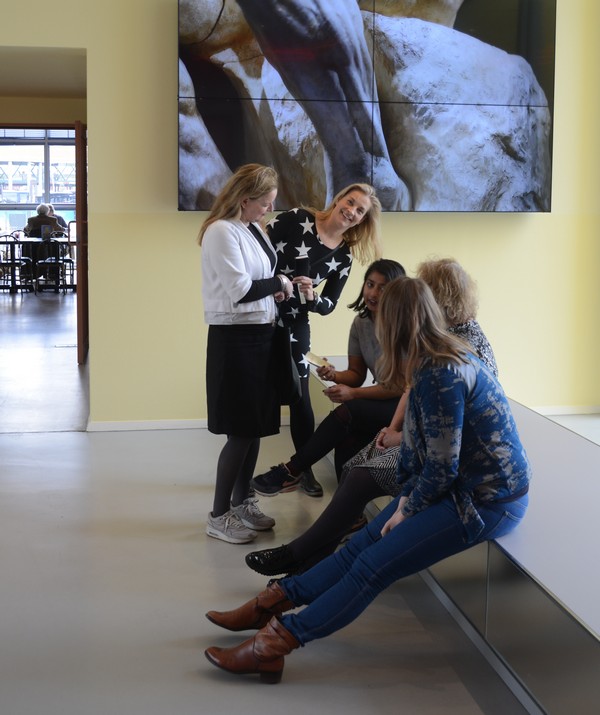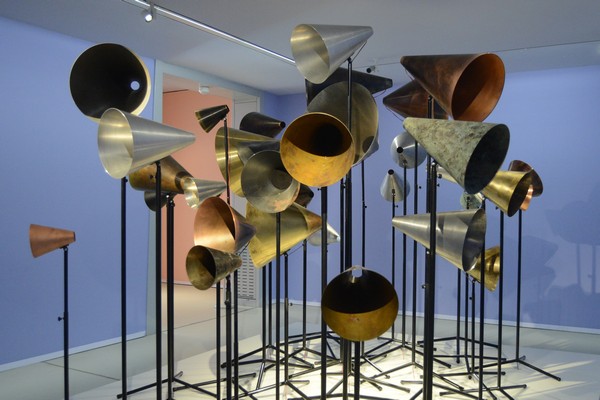 Work by Maarten Baas: May I have your attention please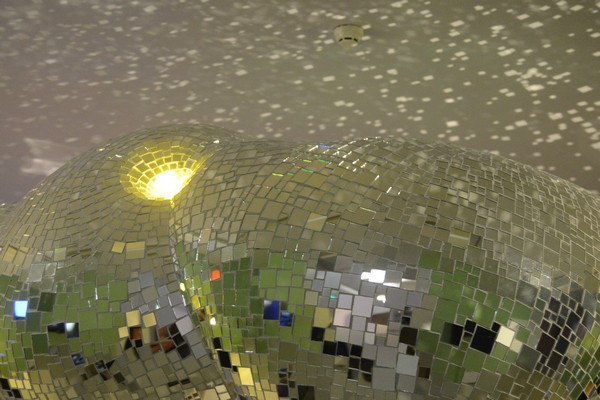 Another work by Maarten Baas – a merry-go-round-like thing which throws flecks of light on the ceiling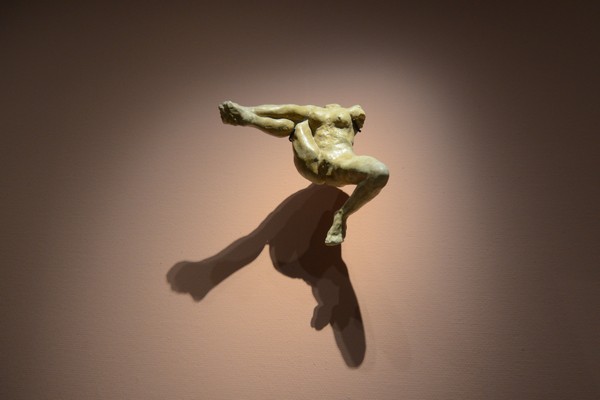 And Rodin