Ulterior motive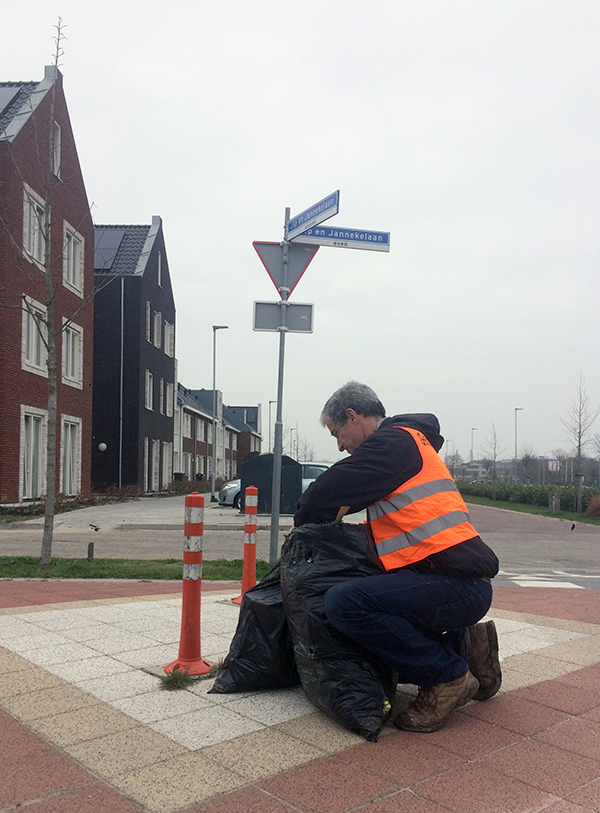 Good deeds have been done this weekend – we had a National Clean-Up Day and I helped make a neighborhood litter-free. We were given gloves, a pick-up-stick and a vest, to make us stand out. For part of the hoped-for effect is to create awareness, maybe even shame in those that drop their plastic anywhere. Amazing, the stuff one can pick up in less than one hour. I found – amongst other things – a five-euro-note and someone's discarded underpants.
I happened to have an ulterior motive for participating, for I need quite a few plastic bottles for an Environmental Awareness workshop that I will be masterminding in two weeks time. Will fill these bottles with sand – sourced at the river. Will provide workshop participants with sticks – sourced in the park. And with random materials – to be sourcde out of the bins of the local charity shop tomorrow. Will ask them to make flowers, which we will stick in the bottles. Together the flowers will form a small 'garden of hope' – a garden made of waste material. Continue reading to learn some excellent the Best price skip bins, an option to solve your problems.
Man in the image, by the way, is my partner in life and in litter pickup.