Dutch abstract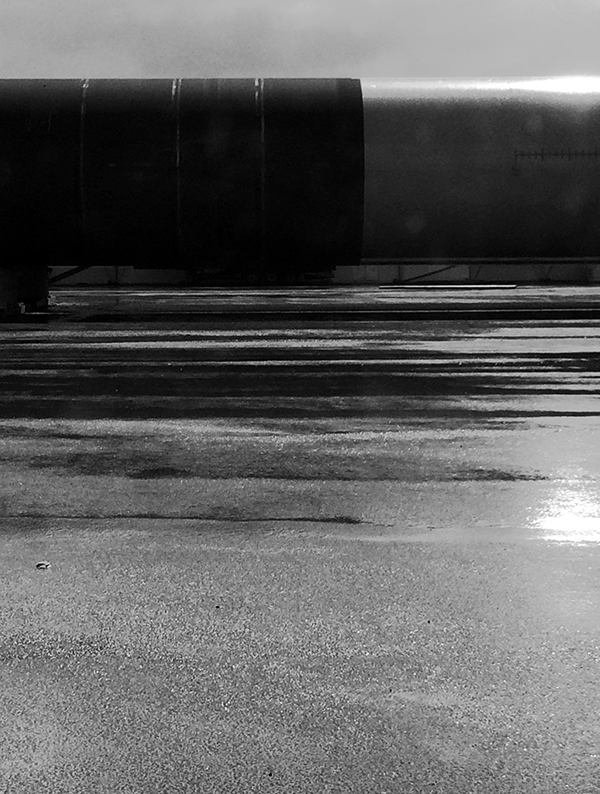 A few weeks ago I was taken on a tour of the newest part of Rotterdam Harbour, the 'Second River Meuse Plain' i.e. the 'Tweede Maasvlakte. A typically Dutch project where we're creating land from sea. The project extends Rotterdam Harbour into the North Sea and gifts it with the facility to handle the newest and biggest container ships. It also created 7 miles of beach and a bird resort – a strange mix, but it works fine.
We did a boat tour and a bus tour. It was much more interesting than I had thought beforehand. Met some fun people and made some abstract pictures. The landscape resonated with that at Keukenhof, which we visited a few weeks earlier. Both are manmade, abstract, colorful environments that would have been sea if we had not started building dikes and pumping.
No wonder us Dutch prefer abstract art -we create abstractions on an enormous scale. This may have to do with the flatness of the Netherlands, and the idea that every square centimetre counts and is to be planned for. We even plan nature – the Tweede Maasvlakte has 7 kilometers of beach, brought back to its essence: sand, sea, lots of sun, lots of wind.
Click on the gallery below for larger images – all taken with an Iphone – who needs an SLR these days? To be honest, I long to go back with my real camera and spend more time there. I also want to create a mini harbour landscape in a box and a mini-Keukenhof for the series of Dutch Landscapes that I'm doing. Inspiration can indeed strike anywhere ….