See-through
Posted by Everdien on 4/14/20 • Categorized as All posts
Posting two iumages from the "Suriname" exhibition in the 'Nieuwe Kerk' i.e. 'New Church' in Amsterdam – went twice, very impressed. I especially liked the way they made the exhibition resonate with the church itself. They had huge printed banners that showed Surinam jungle, and the church structures were mixed in with the jungle because of the banners' transparency. Hands through the choir screen another example.
Now I've been tasked with making a tapestry to be shown this summer in the Zalbommel equivialent of the Nieuwe Kerk. 'Suriname' made me think about the way my tapestry will interact with the church interior – a challenge. Decided that the tapestry will be see-throug, so no quilt layers but just thin cotton. If I'm very lucky the sun will shine through and create a stained glass-like effect. Tried it out in my studio, check the image below. Will be magic if it works!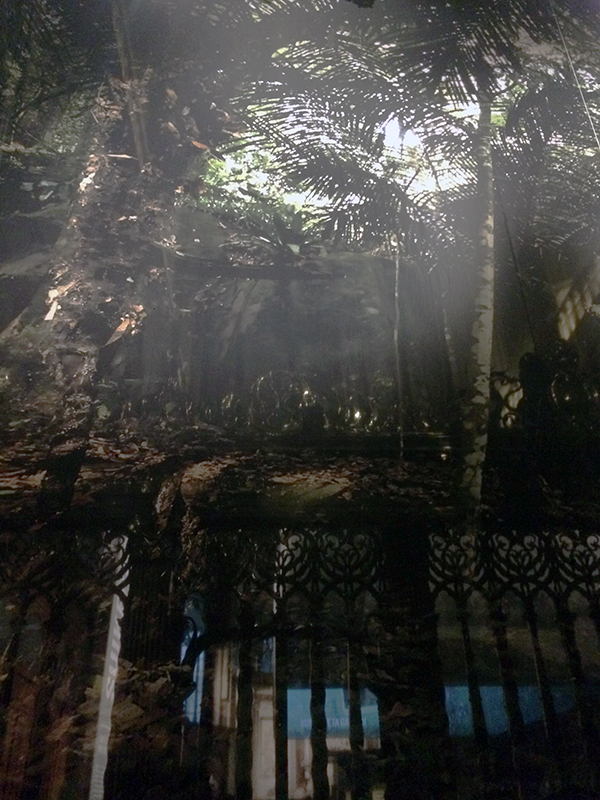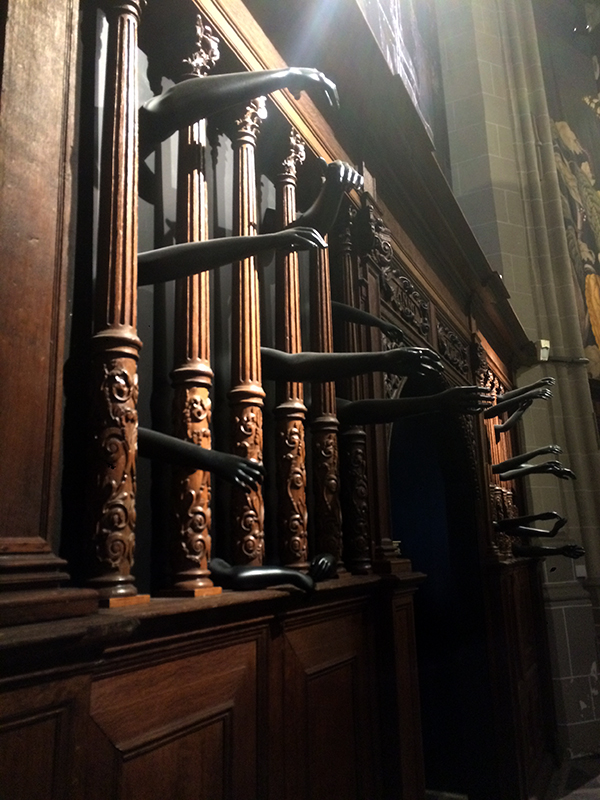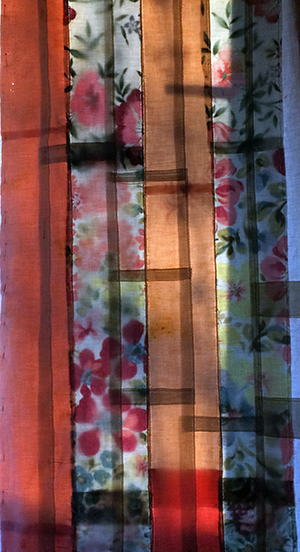 Tagged as: banners, challenge, choir, church, layers, quilt, resonate, Tapestry, transparency
Comments are closed.