What's not to like?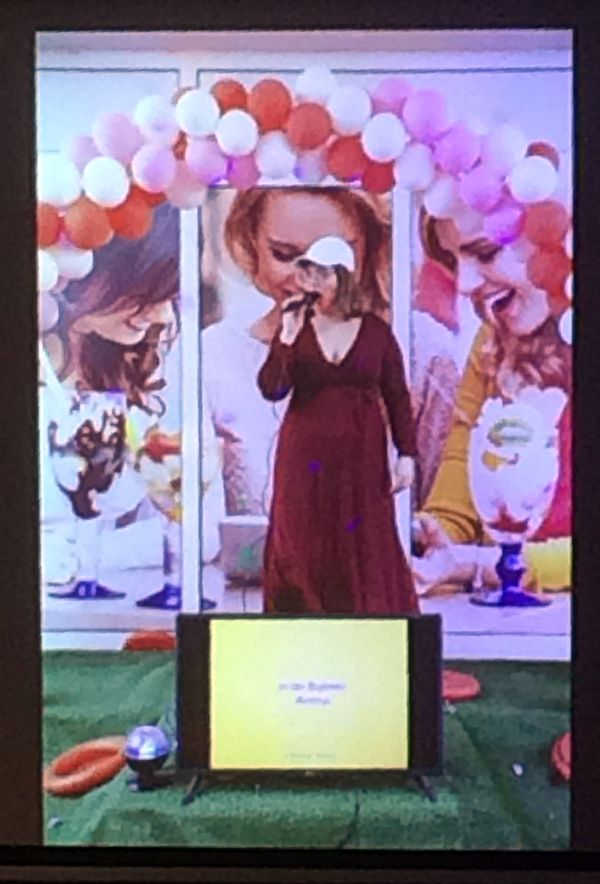 The image I post here was taken during a presentation by Sara Daniel, part of the 'playful cities' symposium at Pakhuis de Zwijger last january. I just had to attend – during my studies at art school I focused on the idea of making grown-ups play – and I did make people play, see my blogposts here. A lot of water has gone under the bridge since then, but I still find the subject of shaking people loose and inviting them to have fun a gripping one.
Sara Daniels is a karaoke performer and frisbee enthousiast – her blurb text on the Sandberg Institute website states: "White, pink and red balloons arched around Sara Daniel as she performed her artwork General Apathy: an art piece from the Dirty Art Department exhibition held at the Bijlmer, Amsterdam, summer 2019. Questioning ways of visibility and possibilities of communication within public space, Daniel uses karaoke and frisbees to engage with her neighbourhood. She embodied the character of an entertainer, public speaker and play-maker, using the spectacle and its own means — the song, the performance and the show — to attract and gather. She reclaims entertainment and play as a potential site for political engagement.
The fun thing is that I have no idea why she does what she does – her presentation did not make me much wiser – but I love her work regardless – political engagement can go hang as far as I am concerned – the thing is fun and also it looks good. What's not to like?