Enjoy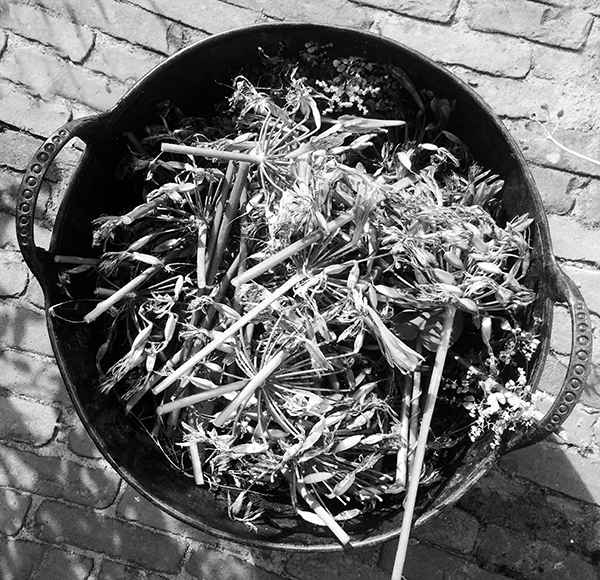 Haven't done much blogging about my garden these last months. Did do a lot of gardening, same old same old really, for most of the gardens' design is finished and all it calls for is steady maintenance. So I weed, I prune, I take cuttings, I water, I plant, I pot, and a good time is had by all.
But the itch to change things is absent. Even though I've seen some very pretty gardens recently – Chaumont sur Loire amongst others – none inspired me to change my own. Is this a sign of maturity (mine, the gardens' ..) or a sign of indifference? I don't really know, and don't really need to know. I do enjoy pottering around in the garden, and this may be all the reason for having one.
Photo shows that I dead-headed the Agapanthus. I have four varieties, of which three bloomed with abandon and one not at all. Agapanthus bring back memories of the Channel Islands, where they grew profusely amongst the rocks, and of New Zealand where they are considered an invasive species. I treat mine with respect, and they treat me to the bluest blooms ever. As good a return on investment as one can dream of – on a par with planting roses, I think.
Dead-heading Agapanthus heralds the end of summer and the beginning of fall – I'm determined to enjoy fall for a change. Never my best season, but I'll give it a try.