School playground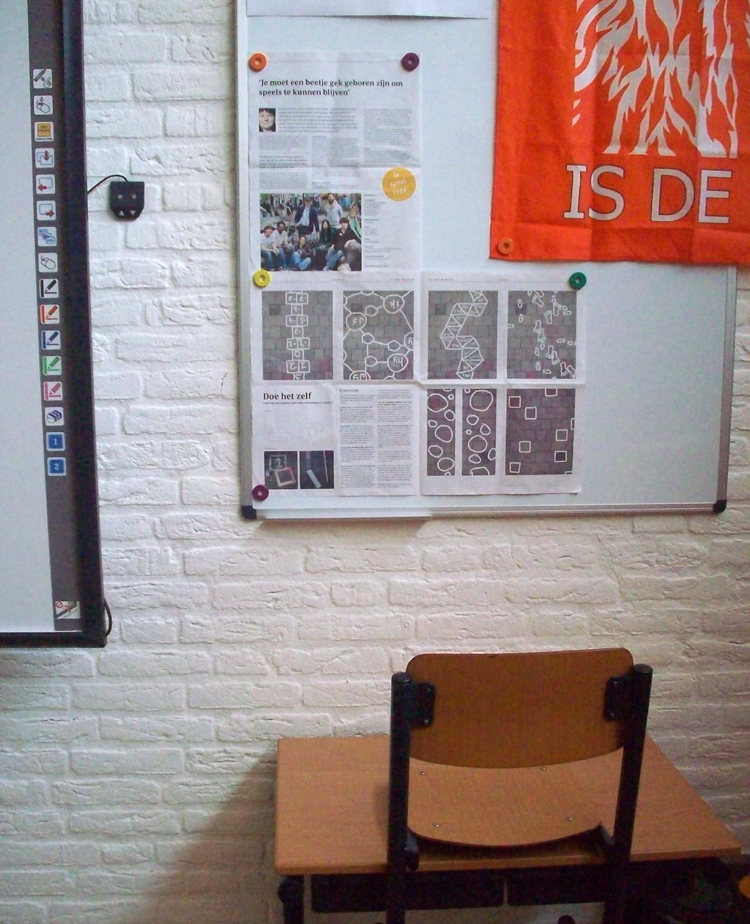 Took the little girl to school today. She had  taken Straatnieuws to school earlier, and was proud to tell her classmates that the school playground had made headlines. For I used the tiles on their playground area as the background for the 'do it yourself' pattern page of  'Straatnieuws'.
Getting the  tiles right was a complex operation, involving a husband, a car, a big ladder, a camera and a lot of nerve(s), see the 'making of' pictures below.
Used the pattern shown below for the St Martinusbridge street game last saturday.