A beginning never disappears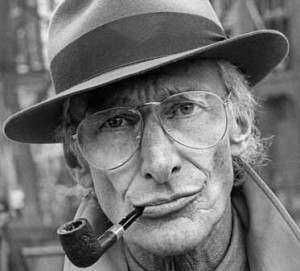 Guy on the left is Harry Mulisch, Dutch writer recently deceased. Never liked his attitude towards women much: read his 'The Discovery of Heaven' and you will know why. His dismissive attitude towards the other sex also discernable in the quote I give below –  but then again, the guy wrote like an angel. Demonstrating the possibility of being  a sexist and a great writer simultaneously.
Best known among his earlier books is  'The Assault' (1982), which became something of a household word when filmed in 1986. Reading this the other day I found a little gem that I want to commit to memory – to this external one, that is.
Page 109, first page of the third episode: "It went  like with a man who is recently divorced: he takes a girlfriend to forget his wife, but to a certain extent this connects her to his wife, and it is only with the girlfriend after that things can start happening again – although a third girlfriend  will stand an even better chance. That what delineates must be delineated itself; but it is a hopeless task, because in this world, everything causes everything. A beginning never disappears, not even with the end.