Over the top
Posted by Everdien on 12/05/11 • Categorized as Weblog writing
I worked on the various ways I can browse my external memory today. This is what the top navigation bar now has to offer:
– a Home option to go to the home page;
– an About option to quickly see what this website is all about;
– an Archive option where I can find content by year and month;
– a Blog option to a blog-type presentation of posts;
– an Index option to find stuff by title;
– a Portfolio option;
– a TagCloud to identify by tag;
– a Taxonomy to search by category;
– a Visual Index that is identical to the Home.
Maybe I'[m going over the top with this … but it's nice to have a number of ways to access my on-line brain.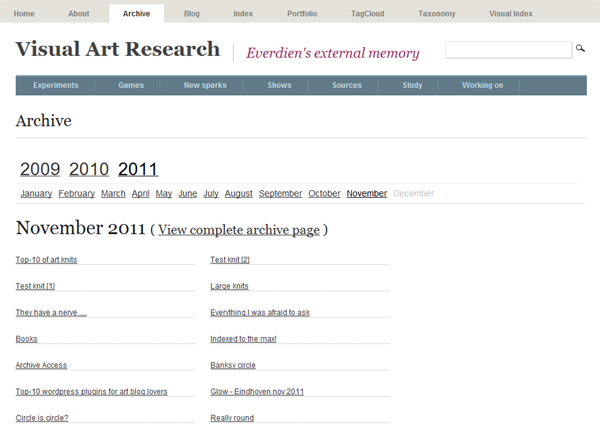 Tagged as: browse, navigation bar, offer, over the top, top
Comments are closed.