Online goes offline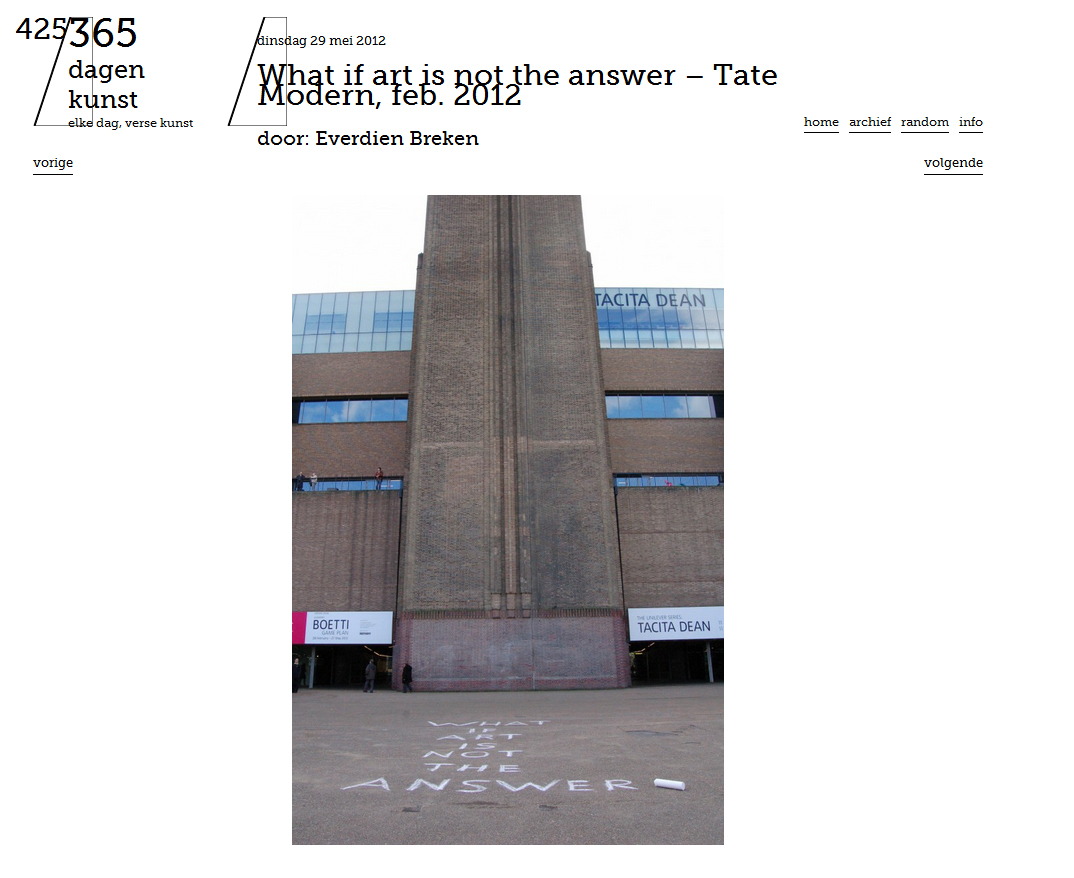 I'm participating in an group expo in Rotterdam in June, organized by the online gallery www.365dagenkunst.nl to celebrates its first anniversary. Online goes offline – nice!
The expo is at the Witte Slagerij, Rakstraat 2 in Rotterdam, it opens Sunday June 10th at 15.00 hrs. Of course you are all invited! The picture above is my entry, the result of a performance I did at Tate Modern recently. Read more about it here.
If you can make it to the opening, and you have Facebook: click here to subscribe
Work from a number of 365days artistsis shown, amongst others: Maritsa van Luttikhuizen, John Kranen, Sanne van Gent en Loes Glandorff. Some work has been on the site before, some – like mine – is new. As on the site, visitors can vote for their favorite work via QR codes.
Opening times:
sunday june 10th opening from 15:00 – 20:00
sunday june 17 from 12:00 – 17:00
sunday june 24 from 12:00 – 17:00
saturday june 30 from 12:00 -17:00
by appointment