Life, love and laughter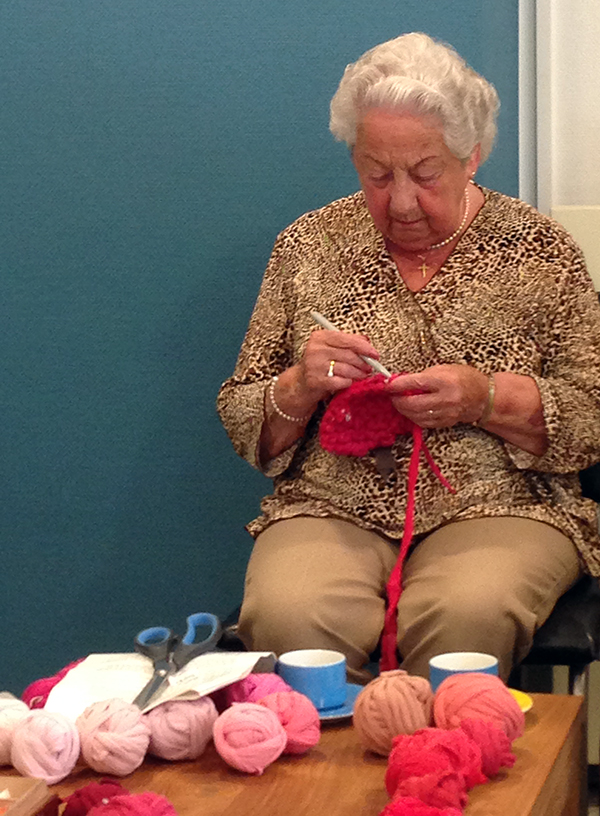 Grannies gathered at Markant in Houten today to give the big crocheting needle a try. A lot of experience – in life,  love and laughter  – around that table! Working with big yarn and a big needle came as a bit of a surprise for most, and turned out to be a bit of a challenge. But most of the ladies took to it like a duck to water!
In the afternoon we were at Het Atelier, where we hope to produce T-shirt yarn. Did not take the Dangerous Cutter out, as it is just too dangerous. So we experimented with cutting by hand, which works but is a little slow. The ladies that master-mind Het Atelier are going to optimize the production process tomorrow – and buy better scissors ;). I'm interested to see what numbers they will turn out once they are up to speed. In the meantime, Evelien is going to scout for a reliable T-shirt supplier.