Exploded
I went to Delft a week or two ago – sign of great lassitude that I've not blogged about this earlier – to view an exhibition about Jan Schoonhoven. To think I used to live in Delft and never knew he was a Delft creature through and through. I  rented a room in a student flat that boasted one of his large-scale artworks executed in linoleum, and never even noticed. The arts and me did not mix up until I was 45 and looked for a way to meet people with an un-Delft-engineering type of logic. A late conversion, but so rewarding :)
Anyways, the big girl and I went and had fun. I knew Jan Schoonhoven from his white abstract works. Antoon Melissen wrote this about his work: In the work of Dutch artist Jan Schoonhoven, wrote The New York Times art critic Roberta Smith in 1999, "clarity and purity reign." Born in Delft in 1914 and regarded as one of the most important Dutch artists of the twentieth century despite being relatively unknown in the United States, Schoonhoven was an active and influential player in the course of major European post-War developments in art, particularly related to monochromatic, serialized abstraction.
Big girl and I discussed the way canonisation works in the world of the arts. Why do some art works and movements belong to the canon whereas others do not? How do power structures in the arts function? I'd dearly love to be canonised, of course …..  in order to make that happen I have to start making work that can be sold and re-sold, of course. And start my own group or movement – another thing I can't see myself doing.
Jan Schoonhoven, by the way, turned out to not to be the outsider artist I had him pegged for, making his works at the kitchen table. Another myth exploded! Jan went to art school, moved in artistic circles and wasn't averse to myth building and over-the-top behavior. Also, once his white works became popular, he had a friend grind them out (around 30 per year if I remember correctly). Very much the conceptual artist, Jan provided guidance as to size and number of boxes and such where Aad in 't Veld struggled with the cardboard, the papier mache and the white paint.
One thing that I noticed is that a whole room full of white works doesn't add up – it becomes boring to look at:  Schoonhovens work best consumed in small doses. I did love his drawings, though, posting a few pics of them below. What did the mind of this man look like? Also posting a pic of the entrance to the Delft museum, where some designer we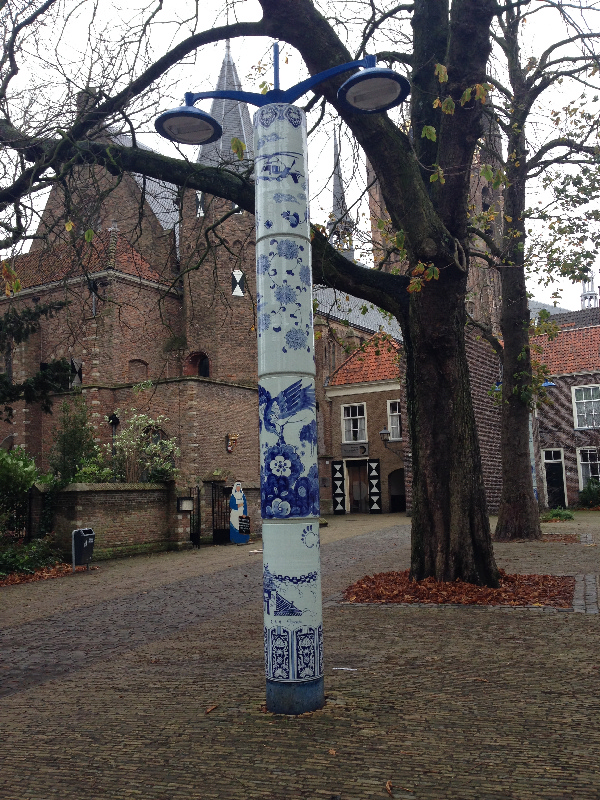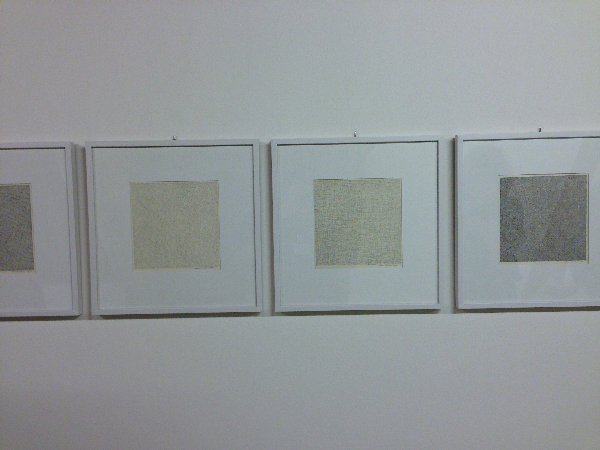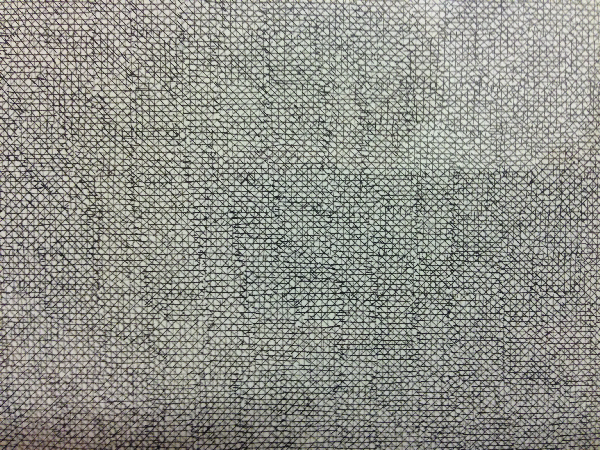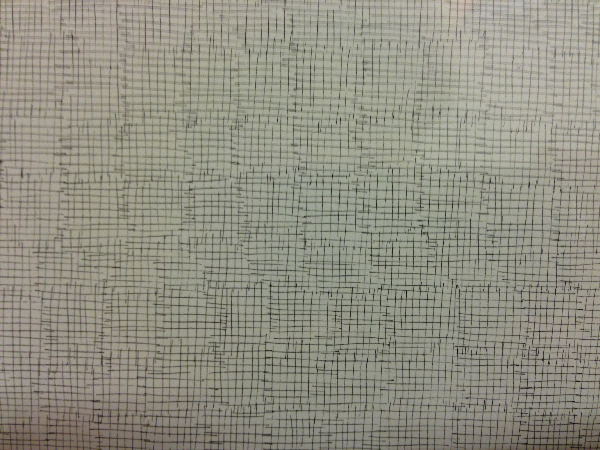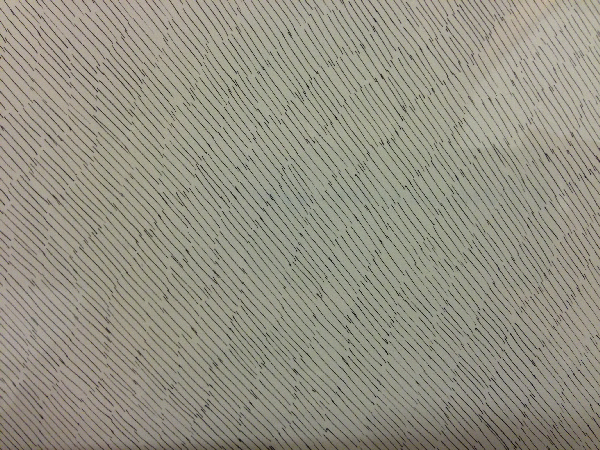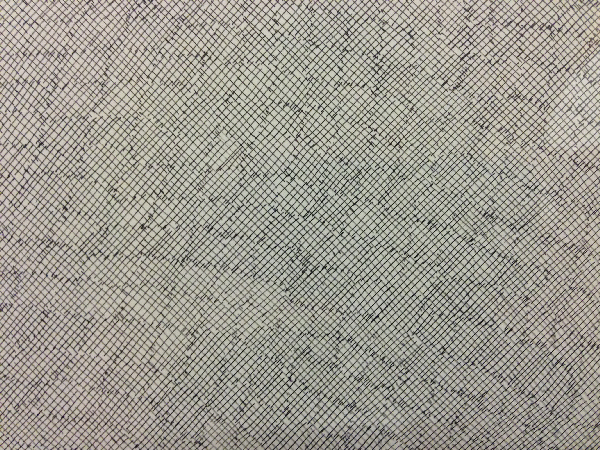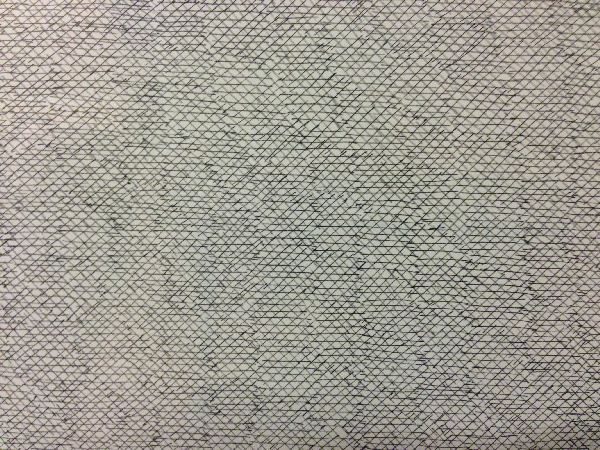 nt overboard with the Delft Blue.