Mice and Delft Blue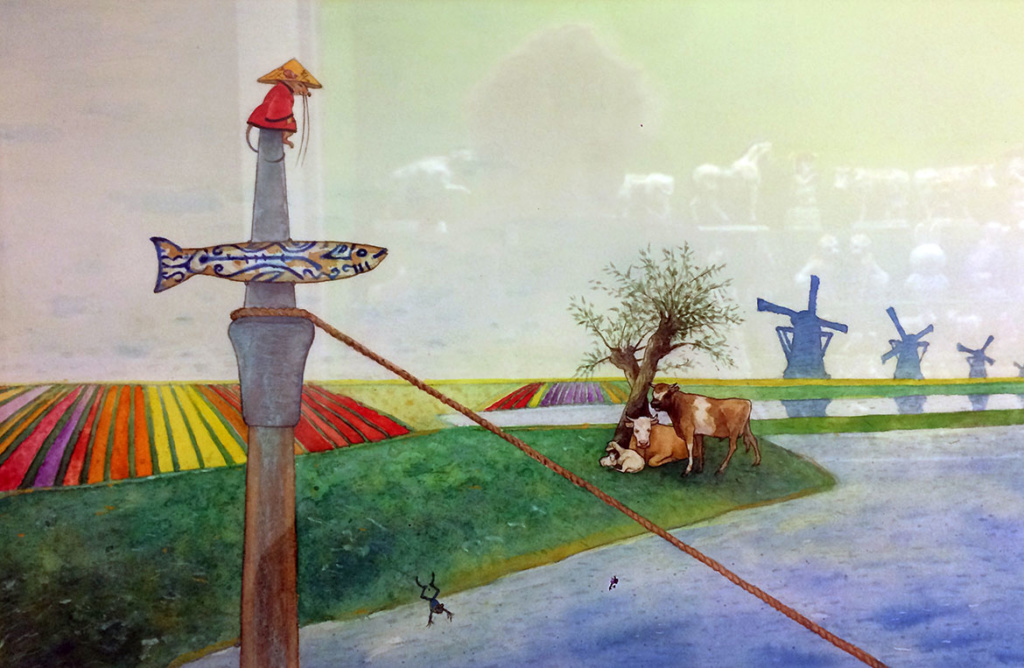 Some draughtsmen/woman I noticed at Kunstmuseum The Hague – the museum had the happy inspiration to engage people to make childrens artbooks to go with a number of exhibitions. Why is it that I like the stuff done for kids so much?
Ingrid and Dieter Schubert did a book about Delft Blue, featuring intrepid mice in a series of very funny drawings (above).
Kaatje Vermeire did a book about Monets garden, also a gem (below).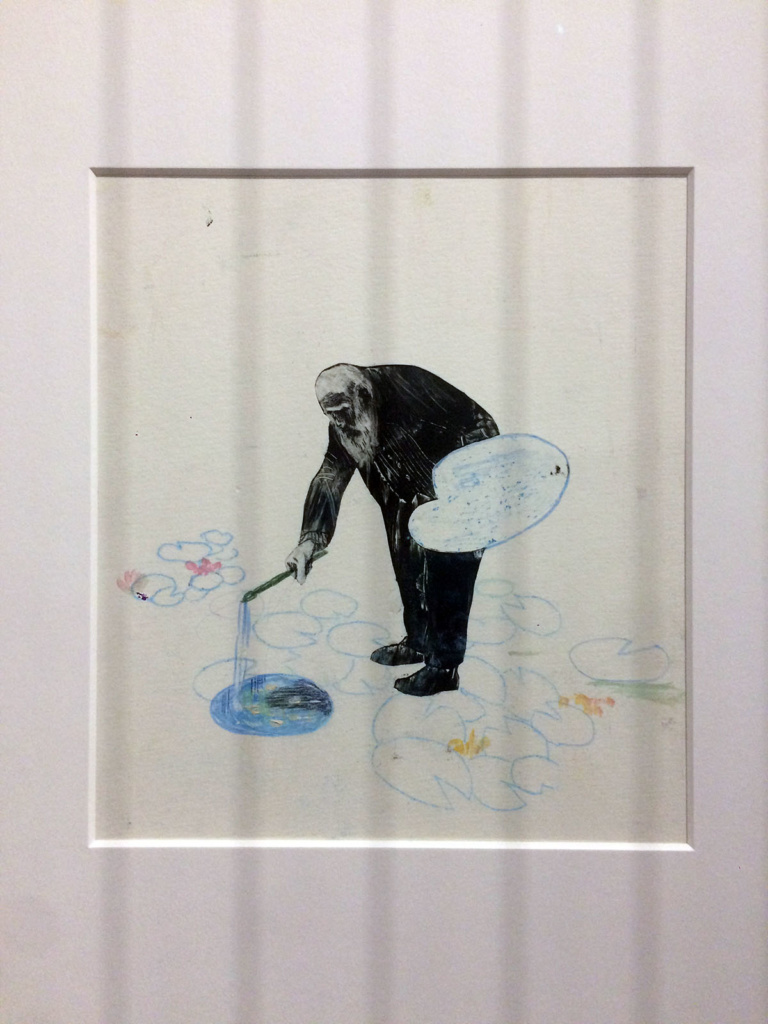 The Voorlinden museum – a recent visit – had Louise Bourgeois and Anselm Kiefer. While both are interesting and profound and challenging, I left that particular museum wishing to know what would make these artists laugh …. and if they ever laughed at all.