Abstract forms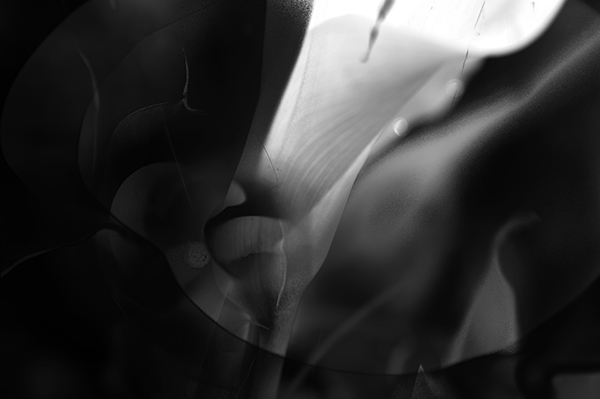 Spent a lot of time in the garden these past few days, both pottering with plants and photographing plants. Great combination, as long as I remember to wash my hands before picking up the camera.
Did an unusual thing – I threw away a plant I've kept alive for more than twenty years. There is a lot to be said for calla lilly flowers – a very abstract curvy form and the clearest clearest white – but the flowering period is short. The rest of the year the plants present me with floppy leaves that snap easily and turn yellow at the slightest provocation. Not worth the effort, not worth the room the plant needs in winter storage. So I did this very un-me-thing: I gave up on it.
Did take the time to photograph the flowers, also made a composition where I try to catch its calla-ness. See image above. Repeated the exercise with roses, see below. Like the result, will do more.