Double dipped
Posted by Everdien on 4/30/11 • Categorized as All posts
So I did the deed – the little girl and I sold our  buttons on the queens-day-street-market that is a tradition in the little town where we live. As indeed all over the Netherlands kids trotted out the playthings they no longer have use for and the clothes they have outgrown, and try and sell them to other kids – and quite a lot of grownups, too.
We had great weather today and had great fun. Lots of people sported our buttons, a couple of them even aware of the message-behind-the-message: don't go for all this 'majesty' stuff. Blogged about this earlier, check here.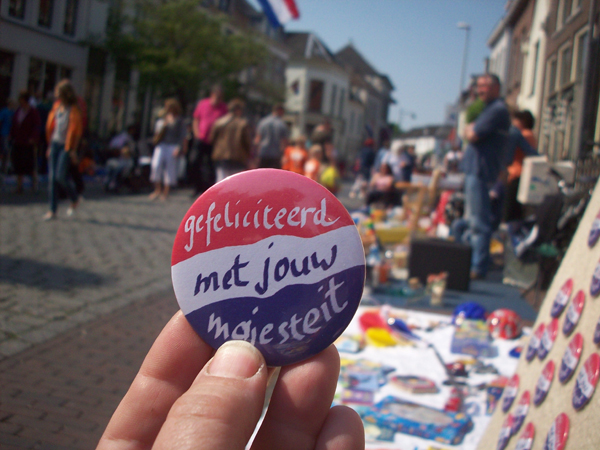 Tagged as: buttons, Dutch Republic, fun, girl, grownups, kids, little girl, majesty, netherlands, Queens Day, street, street market, the Netherlands, town
Comments are closed.