A little goes a long way
Went to the Tropenmuseum two days ago to see  MixMax Brasil, a new ímmersive experience  that focuses on carnival in Brazil  – colourful, loud and resilient. It (the MixMax) has a walk-through thing that includes a mangrove forest made with T-shirt strips and a living room out of PET bottles. Museum staff taught us to say POLYETHYLENE  TEREPHTALATE really fast. You try – not easy! Wish more museums would go for immersive experiences – and not restrict themselves to kids, either.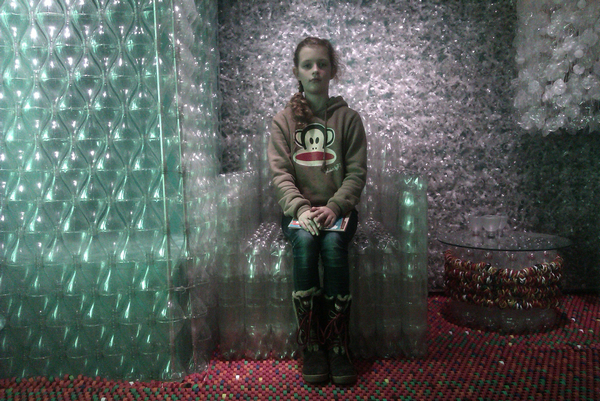 Here's the room where they went a little crazy with PET bottles – walls, floor, furniture, the works. I directed the little girl to sit like a princess on her throne. Then serendipity struck,  later on in the exhibition – Portrait of an Aristocratic Woman by Claire Bonebakker in the permanent exhibition dealing with Indonesia. Strange things are happening.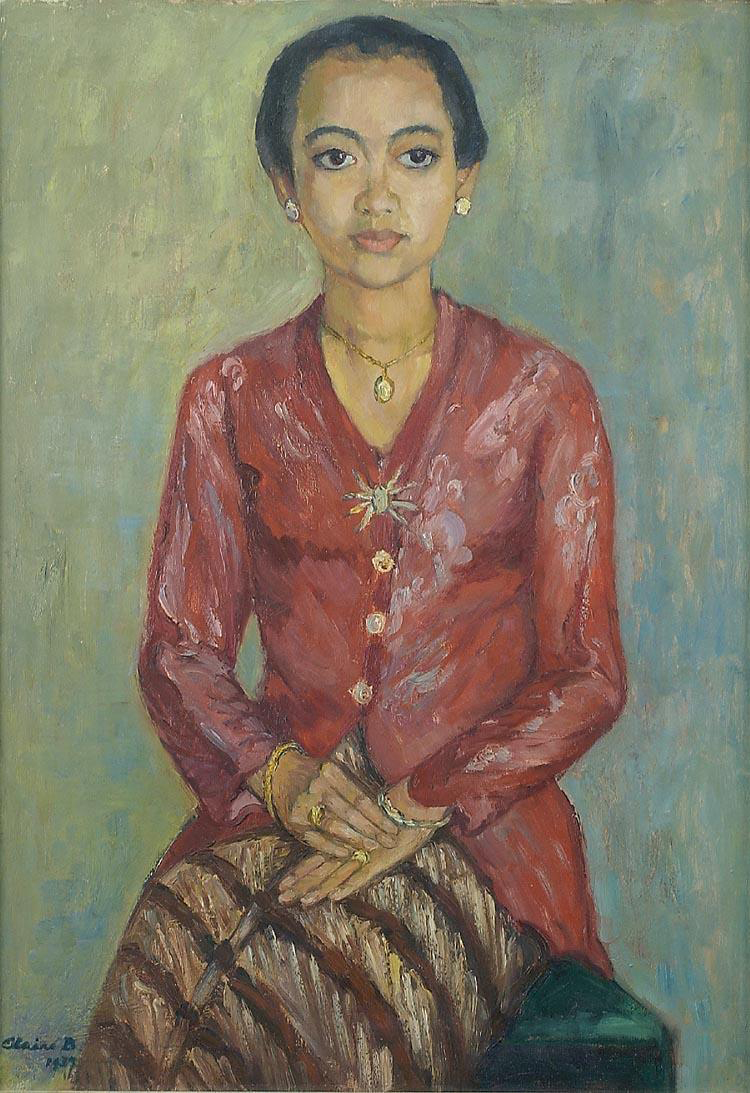 The Tropenmuseum also dusted off its permanent collection and organised a meet-and-greet with modern art for it. Which meant that Marlene Dumas portraits were hung right next to a German colour chart for eye colours. Which also meant that I got to listen to the voice of Marlene Dumas, as I took the audio tour. Not really an 'in' thing to do, but find I enjoy them. Dumas has a friendly voice. She speaks South-Africa, which is so close to Dutch I have no problem understanding. She wanted me to have 'just fun' with her portraits- which I did.  A bit further from the entrance I met with an old acquaintance: Indonesian artist Heri Dono, who taught a class at MaHKU. I have one of the masks he did then in my studio now, as a reminder that a little can go a very long way. His Museum of Etnography series proves that again – light boxes that have a very makeshift appearance and carry a lot of meaning. They bring to mind the way Indonesian craftsmen can make something out of almost nothing. They also make fun of the idea of having a museum about 'the others' i.e. foreign and (to us) exotic cultures. Which is what the Tropenmuseum is all about. Which is also what the Tropenmuseum is questioning. They do have courage …..